At the Eye Centre our number one priority is ensuring the safety of our patients and our staff. We want to let you know what we will be doing at each Alert Level and what we will be asking you to do as well.
Although we have been very lucky in New Zealand to have very few cases of Covid-19, we need to stay vigilant. This means that we must still take precautions even when there are very few new cases occurring in New Zealand and the rate of community transmission appears to be low. Just as we do when the number of cases is increasing and the rate of community transmission is higher.
At all Alert Levels we will be following the Ministry of Health recommendations on personal protective equipment.
Alert Level 4
At Level 4 our services will be reduced, and our staff will be working from home. However, we will still be available to help.
We will contact you to let you know of any appointments that will be cancelled; these will be rebooked once we are advised that we will be moving to Level 2 or under.
Dr Logan and our Optometrist Shannon will be able to do virtual consultations where needed. For acute patients, arrangements will be made for you to be referred. Where necessary acute patients may be seen at the clinic.
The best way to contact us during this time is as follows:
For any issues or general enquiries the best contact will be – info@wefixeyes.co.nz. This mailbox will be monitored thoughout.
For surgical patients, if you have previously been given Dr Logans after hours cell phone number, you may also use that for urgent issues such as pain or sudden loss of vision.
If you are worried you may run out of eye drops then have a read of our blog. It has helpful information on where else you can purchase them and some alternative options as well.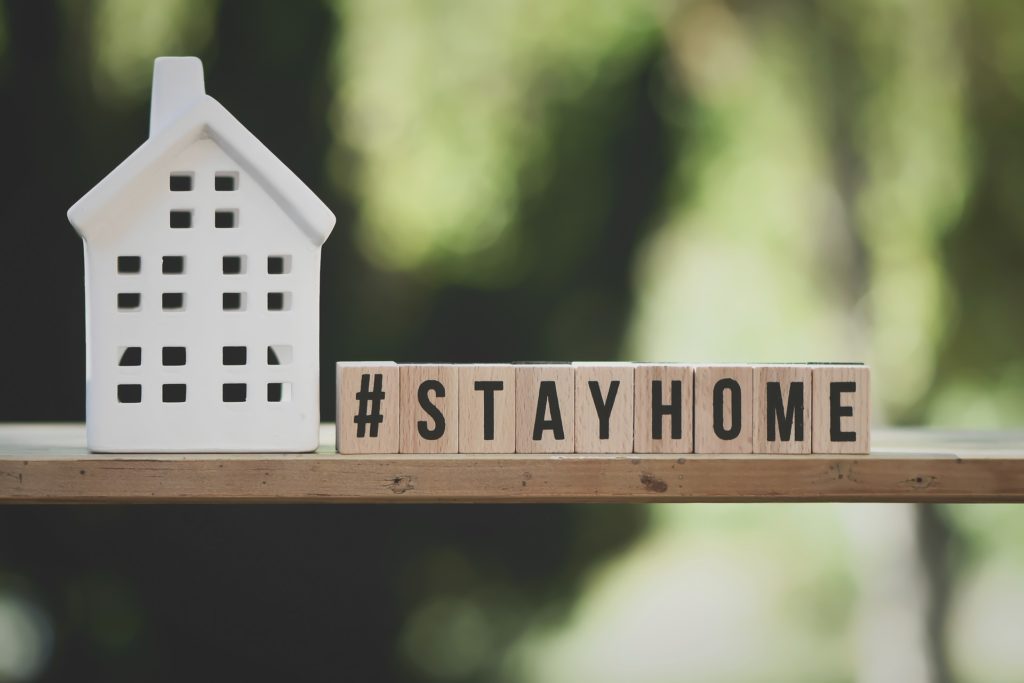 Alert Level 3
Alert Level 3 will be very similar to Alert Level 4.
We will still be here to answer any questions and critical cases will be seen by Dr Logan at the clinic.
The best way to contact us if needed is still via email – info@wefixeyes.co.nz. For surgical patients you may use Dr Logans after-hours cell phone number, for urgent issues such as pain or sudden loss of vision.
For cancelled appointments, these will be rebooked when we reach Level 2, we will contact you when we know when this will be.
Alert Level 2
In Level 2 we will be able to resume our normal activities. This includes seeing new patients, carrying out follow-up visits and performing laser eye surgery procedures such as LASIK and SMILEⓇ.
What we are doing
As always we will be maintaining high hygiene standards. We have also implemented a few other changes to keep us all safe.
We have installed clear screens at our reception desks, designed to protect us from each other.
As they always do, the doctor and optometrist will be using hand sanitiser before and after they see you.
Along with the added precautions above, we will also be:
Contacting you 48 hours before your appointment to make sure that you are well and have no symptoms of concern.
In order to maintain social distancing we will increase the time between seeing patients. There will be plenty of room to stay away from other people!
The clinicians will also be wearing medical masks while seeing you.
Instruments and surfaces will have been cleaned with alcohol wipes before you come into the room.
We will be using single use, disposable eye drop containers to reduce the risk of possible cross contamination.
What we need you to do
Most of this has become familiar to all of us by now, but there are a couple of other things we will ask you to do to keep us all safe.
Firstly, if you are at all unwell or have any of the following symptoms:
a cough
a high temperature of at least 38°C
shortness of breath
sore throat
sneezing and runny nose
temporary loss of smell.
Please let us know before your visit. In most cases we will be able to reschedule your appointment in the near future. If you have a serious or acute eye problem, we will make special arrangements to see you at a more appropriate time.

If you are over 70, frail or immunocompromised we would ask you also to reschedule any appointments. We will keep in touch with you and can carry out phone consultations and organise prescriptions for eye drops and medications if necessary.

If you have been in any areas of the country that are at a higher Level in the last two weeks we will also ask you to reschedule your appointment.
At your appointment
We would like you to come unaccompanied by anyone else such as family or friends, in order to limit the number of people in the clinic at any one time. If this is impossible or unacceptable for you, please discuss it with the clinic staff before you arrive. When your appointment has finished, a staff member can contact your support person to meet you outside the building in Garrett Street. If you are uncomfortable travelling on the lift alone, a staff member can accompany you.
When you arrive at the clinic on Level 4, there will be hand sanitiser immediately outside the lift for you to use. We will ask you to wear a mask while you are in the clinic. If you have your own face mask then please bring this along, otherwise we will give you a disposable face mask,
While you are having your consultation with the Doctor or Optometrist, your experience will be very much the same as it would be in normal times. However, testing vision, and eye examinations require the eye care provider to stand closer than one metre from you for several minutes. For this reason, we would ask you to please avoid talking during the examination unless requested to do so. You will be able to ask questions and discuss things once normal social distancing is in place.
If you are having laser eye surgery carried out, we will also ask you to wear a disposable face mask during your procedure. If you think that this will cause you additional stress or anxiety, please discuss this with staff prior to your procedure.
Alert Level 1
As always we will be maintaining our high hygiene standards.
If you are unwell or have been in an area of higher Alert Level in the past two weeks we will still ask for you to reschedule your appointment.
We hope you are okay with these precautions. If you have any concerns whatsoever about your upcoming visit to see us, please do not hesitate to contact us by email or phone. We look forward to seeing you.
SMILE ® is a registered trademark of Carl Zeiss Meditec.
---
Questions or comments? Get in touch with us: