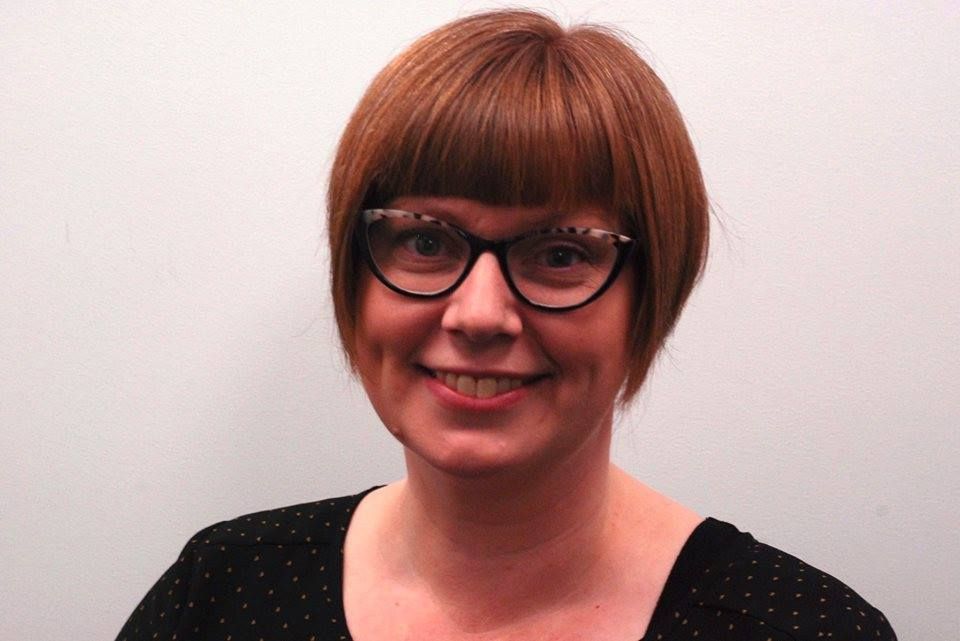 Are you in lock down or self-isolation at the moment and you've run out of eye drops? Or the lubricating drops you normally use aren't on the shelves in your supermarket or pharmacy?
To help you navigate this we have outlined some options below.
Prescription eye drops
For those of you using prescription only eye drops, for example for the treatment of glaucoma, uveitis, infection or severe dry eye, it is really important to keep using your eye drops. Before you run out, get in touch with the eye care practice that prescribed them.
Most Ophthalmology or Optometry practises will still be contactable by email and/or telephone. We here at Wellington Eye Centre can't speak for all practitioners, but we would suggest you email them first.
If you are a patient at the Wellington Eye Centre, please email info@wefixeyes.co.nz. We are clearing the emails fairly fast, but if your query needs a faster response, you can call us on 0800 733 327. Please let us know which pharmacy you would like to collect your prescription from and if possible, provide us with the email and fax details.
For those patients who may have your surgeon's cell phone number, please only use that for emergencies. Any repeat prescriptions please email through requests.
If you are under the care of the Wellington Eye Department, or other hospitals, they are super busy at the moment. Before trying to get hold of the hospital, see if your GP or Optometrist can renew your eye drop prescription instead. We want to avoid overwhelming our medical services as much as possible, but we don't want eye conditions to go untreated.
DO NOT STOP TAKING YOUR EYE DROPS.
Laser Vision Correction patients
Most of our laser surgery patients are recommended to use Systane Ultra UD, this is the eye drop we put in your surgical packs. These are preservative free lubricating eye drops supplied in single unit doses (small plastic vials that contain 4+ drops in them). The key here is that they are preservative free.
Systane Ultra UD is usually available at pharmacies. But should your pharmacy be out of stock, or you would like to avoid overwhelming them by trying your supermarket first, here are some alternatives;
Appropriate preservative free substitutes for Systane Ultra UD are;
Hylo-fresh (which we often switch patients to about 1 – 4 weeks after surgery)
Hylo-forte (Similar to Hylo-fresh, just more viscous)
Systane Hydration UD preservative free
Bion tears preservative free
Refresh preservative free
Should you be unable to obtain any of the above preservative free substitutes, you can use preserved options. The preservatives in eye drops have been known to cause irritation to some people, more likely to occur when the cornea is under stress immediately after surgery. These issues are minimised if you are using the eye drop four times or less a day.
Preserved options OK for most people to use are;
Systane Ultra
Systane Hydration
Refresh Tears Plus or Refresh Contacts Eye Drops (even if you don't wear contact lenses)
Dry Eye Disease
Good news for dry eyes – working from home means you don't have to put up with air-conditioning or fluorescent lights! Both are known enemies of the dry eye sufferer. 
Many of the eye drops you currently use are available from the supermarket. But if you are having trouble finding your preferred treatments, see the section above for laser vision correction patients. The dry eye products used after laser surgery are usually the same for other causes of dry eye.
Meibomian Gland Dysfunction and Anterior Blepharitis Treatments
For those of you who have been told you have blepharitis (anterior or posterior), meibomian gland dysfunction, or perhaps you know that it is the oil component of your tears that needs help. We tend to recommend different eye drops and sometimes other treatments as well.
If you are on any of these three eye drops;
Novatears
Systane Complete
Systane Balance
They are usually available from pharmacies, they are unlikely to be available from supermarkets. You will probably find one of these products suits you better, but there should be no significant issue with you interchanging these three with each other. Only Novatears are preservative free. However, these drops are usually only used 1-3 times per day anyway, so irritation from preservatives is unlikely.
Some of you may have been recommended other products such as:
OcuSoft Spray or Gel or Optimel Eye Drops or Gel
These will not be available at your supermarket, and are unlikely to be at your pharmacy either. During a Level 4 Alert these are likely to only be available online, and it may not be possible to deliver them to you. The status of what the courier companies can and cannot deliver is in a state of flux, and these eye care products may possibly not be considered essential medical products. If you rely heavily on these products then get in touch with us, we might be able to recommend some alternatives on a case by case basis.
A New Zealand based website, Eye Care Solutions, has Optimel Manuka Honey Eye Drops and Gel available. They also have a product similar to OcuSoft Spray or Gel which is Thera Tears SteriLid Antimicrobial Eye Lid Cleanser.
Krill Oil, Fish Oil, Flaxseed Oil or other Omega Supplements
Should you be using any of these products for dry eye, you should be OK to switch brands. Omega supplements such as these are readily available in your supermarkets and pharmacies.
Do keep in mind that high doses of fish oil/Omega supplements might increase the chances of bleeding. So before having any surgery, let your specialist know, they will most likely recommend you stop taking it in the short term.
Hay fever and allergy sufferers
For those of you with seasonal hay fever, being in lockdown will reduce your interaction with pollen, but for those of you where dust mites are the culprit! Sorry!
Most anti-allergy eye drops are available over the counter from pharmacies, but not from supermarkets.
Patanol is the anti-allergy drop most frequently recommended for all levels of allergic eye conditions. Patanol is only available on prescription, it is an antihistamine and a mast cell stabiliser. If you have previously been prescribed Patanol eye drops by the Wellington Eye Centre, and you have seen us for a consultation in the past 12 months, please email info@wefixeyes.co.nz for a repeat prescription. We are clearing the emails fairly fast, but if your query needs a faster response, call us on 0800 733 327. Please let us know which pharmacy you would like to collect your prescription from and if possible, provide us with the email and fax details.
There are some allergy drops available over the counter, so no prescription required. For most hay fever sufferers the antihistamine eye drops Zaditen or Livostin can be effective. There is also Lomide, a mast cell stabiliser eye drop, that is also available over the counter.
Not all anti-allergy eye drops are antihistamines or mast cell stabilisers. There is a group of eye drops that act in a very different way, called vasoconstrictors or decongestants. Albalon (and Albalon-A), Clear Eyes (and Clear Eyes-A) and Naphcon (and Naphcon-A) will usually help reduce redness, itchiness and swelling but they aren't recommended for people with some forms of glaucoma, or with risks factors for angle closure glaucoma. They also aren't recommended for long term use, so if you've not used them before check in with your eye care professional.
Pharmacy and Courier Updates
When you go to the pharmacy be prepared to wait and dress for the weather as you may need to wait outside. Most pharmacies are either limiting the number of people able to be in store at one time, or they will be serving you from the front door.
Pharmacies will not be accepting cash, and where possible paywave options of payment are preferred.
To help the pharmacy staff, perhaps write down the name of the drops you need in advance. You could even print off the list of alternatives above and take that along.
There are some online pharmacy services, but there are restrictions on products they are able to supply at this time. As courier companies become busier it is possible they will be unable to deliver to private homes. So check the online pharmacy websites for more up to date details. Be prepared for courier services to change.
Here are a few pharmacies that do online orders (as of 29th of March 2020)
Life Pharmacy. During Alert Level 4, they will not be taking any orders for anything that is not considered an essential product. There is currently a 5 day delay on delivery and a 2 unit limit on every product.
During this time, if you are a patient at the Wellington Eye Centre and need additional advice, please email info@wefixeyes.co.nz. Alternatively, if your query is urgent, you can call us on 0800 733 327.
---
Questions or comments? Get in touch with us: