The Wellington Eye Centre is based in the heart of the Cuba Quarter. This is the buzzing and hip area of the city, situated around Cuba Street. We've compiled a list of our staff picks and places to check out while you're in the area.
The street is closed off to traffic in some parts, and this is where you will find the greatest concentration of people. This is the place to sit back, have a coffee and people watch!
Whether you're a local or from out of town it's always good to have fresh ideas on places to eat and drink. Here are a few of our favourites, all within a few minutes of our clinic on Cuba St.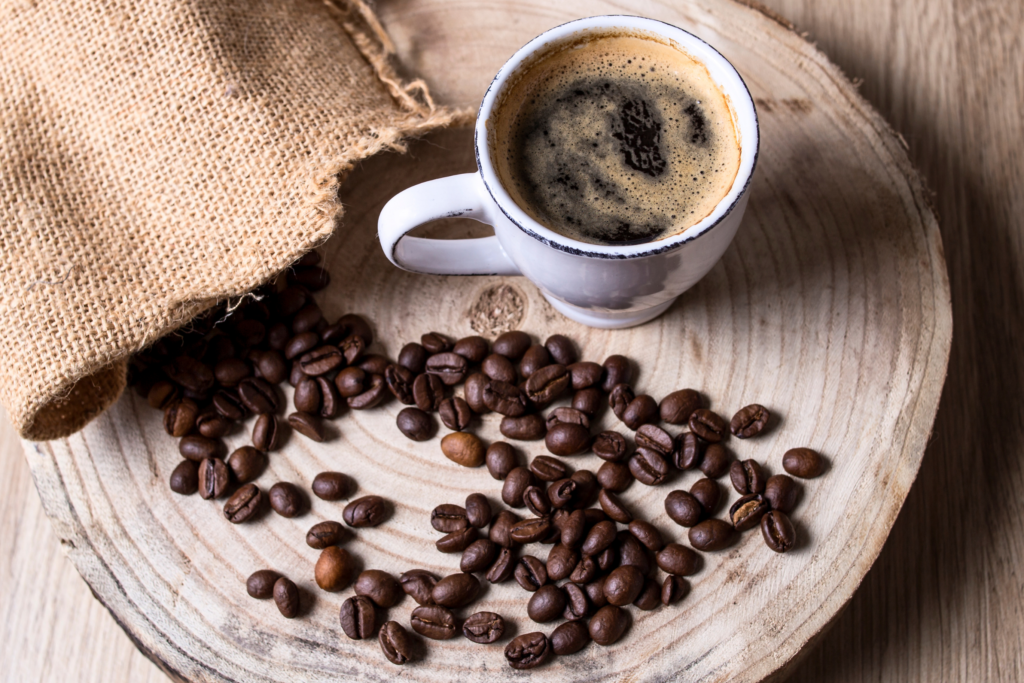 Coffee
First things first, you can't come to Wellington and not have a great coffee. There are so many great cafes on Cuba Street you will be spoilt for choice when it comes to grabbing a coffee. Our staff picks are based not only on our favourite beans and great taste, but also for our favourite baristas (because good banter is important too).
Best Ugly Bagels – Located just across the road it's super convenient to grab a coffee before or after your appointments. All orders are called out between the cheery crew, you'll find the place has a good buzz. We recommend their iced maple coffee, and why not grab a bagel too!
Milk Crate – Just around the corner on Ghuznee St you'll find Milk Crate. A small boutique café serving delicious coffee from a local roasters in Newtown. They also have a great range of fresh sandwiches and salads. A personal favourite is the vegan sandwich – avocado, Fix & Fogg Everything Butter, pickles and mayo.
The Hangar – This one is for the coffee aficionados (although you'll still enjoy if you're not!). The knowledgeable staff can talk you through the range of single origins they have on offer as espresso or filter. They also offer 'a flight' of tasters to try them all! The home of Flight Coffee, who are committed to serving great coffee and improving price stability for the farmers with more equitable value distribution along the supply chain.
Cafes
Whether you're looking for somewhere for breakfast, lunch or just a cheeky scone we've got you covered!
Floriditas – A Wellington establishment just across the road, famous for their scrambled eggs. They're open from 7am so you can stop by for breakfast before any appointment. If you don't have time for that then try one of their scones, we're huge fans – sweet or savoury!
Pickle and Pie – A little further down, tucked away in a lane off Manners St, you'll find Wellingtons take on a NYC delicatessen. Serving the classic pastrami sandwiches, fresh salads, house made pies and of course pickles. All pies come with some of the best mash potato and gravy making it a hearty meal and their roast porchetta dinner is to die for. All food is available take-away and you'll want to grab a jar of pickles to take home too!
Fidels – Another long term Wellington institution, serving great food and coffee all day. There is an extensive range of cabinet food with both gluten free and vegan options; from salads, to sandwiches, to cookies and cakes. Or if you're after something a bit heartier then check out the full menu. You can also grab a locally roasted Havana coffee on the go from their street side shack.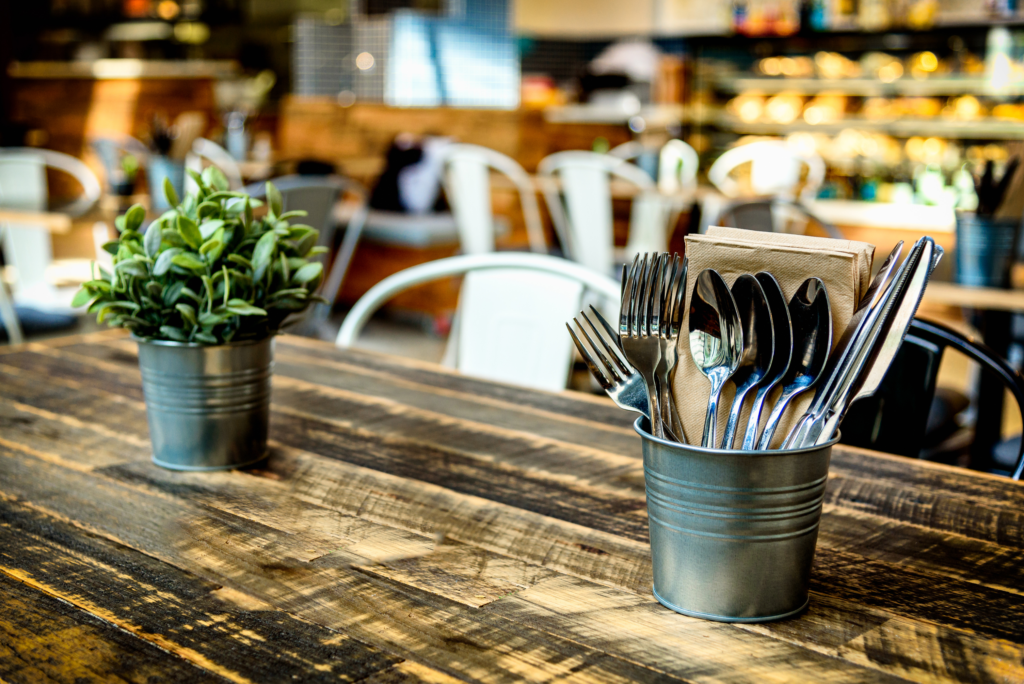 Restaurants
There's too many restaurants to choose from! Here are just a few of our favourites which you can enjoy day or night.
Loretta – The younger sister of Floridita's and just up the road. Loretta's has you covered breakfast through dinner. A contemporary restaurant focused on seasonal and local produce, simple food done well. The menu changes daily based on the produce and weather to ensure the best possible experience. There are a few key dishes which always shine through though; try the whole roasted cauliflower, the chicken schnitzel or one of their many substantial salads.
Apache – "When Hanoi met Paris" is their slogan which perfectly encapsulates the style of this place. Hawker style food from Northern Vietnam with a touch of French influence. Each dish balances the 5 fundamental Vietnamese flavours: spicy, sour, bitter, salty and sweet. We're yet to try something we don't like here! But you can't go wrong with the 'Bang Bang Chicken Salad', it's a flavour explosion.
Olive – An institution on Cuba Street which has built up a loyal following over the last 20 odd years. There is an eclectic menu of contemporary New Zealand cuisine changing from breakfast through to dinner service. Go for the big breakfast in the morning and you'll be wanting to go back to try the more refined dinner menu. There's also a hidden courtyard out the back where you can enjoy on a sunny day or cozy up by the fire if the weathers a little chilly.
Takeaways and Quick Bites
When you just want something quick and easy! Any of these spots will leave you totally satisfied.
Taste of Home – This place is small and unassuming but their food is packed with flavour! You'll find it tucked away on Vivian St, serving quite possibly the best Chinese-style street food in Wellington. We highly recommend either the Yo Po Mian; their specialty hand pulled, hot oil noodles from the Xi'an province. Or the Dan Dan Noodles; Sichuan-style hot & spicy pork mince served on your choice of noodles.
Pizza Pomodoro – For authentic Neapolitan wood-fired pizza it's hard to go past Pomodoros. The first shop to open down the Hannahs Laneway (Leeds St), it set the trend to start one of the tastiest hidden spots in Wellington. Open mostly for takeaways this pizza is best eaten straight out of the box. Try the Tartufo (mushrooms and prosciutto) or the Pomodorina (olives, buffalo mozzarella, basil, fresh cherry tomatoes, rocket and grana) for a vege option. I can't go past the pizza bread (garlic oil, parmesan, oregano); simple but delicious.
Little Penang – You're spoilt for choice of Malaysian restaurants on Cuba St but if you're willing to venture a bit further you'll find Little Penang on Victoria Street. It's quickly become a stand out for its Nonya dishes and Malaysian hawker street food. If you're after a local craft beer too then head next door to Waitoa Social Club and you can order you favourite Malaysian dishes there too.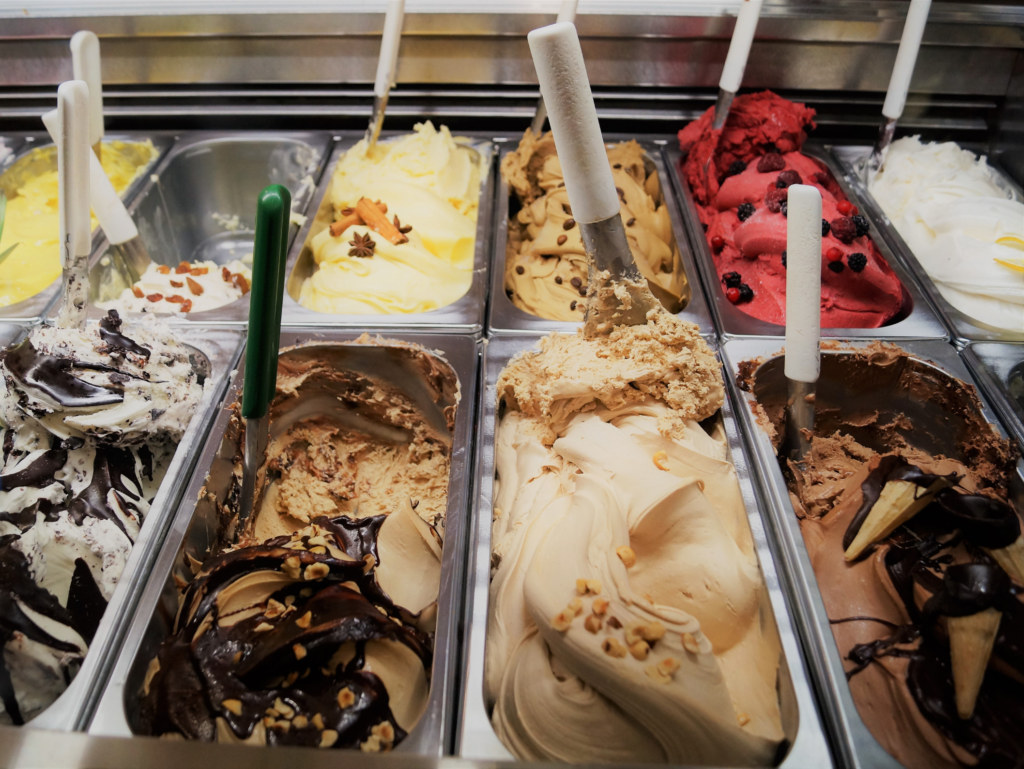 Ice Cream
We are now spoilt for choice of icy cold treats on Cuba Street.
Duck Island – Just up Cuba St you'll find the latest Duck Island scoop shop. With a rotating selection of some of their 50 odd unique flavours you're sure to find something to tickle your taste buds. Some of our favourites include peppermint slice, salted caramel and cacao crumb, or the blueberry buttermilk gooey butter cake.
Kaffee Eis – On the opposite corner from us you'll find Kaffee Eis with a range of gelatos and sorbets. Their take home packs mean you can choose up to four flavours to enjoy at your leisure. Sample your way through the different flavours to find you perfect combination. We recommend trying the black doris plum sorbet or white chocolate hazelnut. If you feel like you need a bit more then grab one of their bacon butties – perfect for breakfast, lunch or dinner.
Ben & Jerrys – The newest kid on the block is the much loved global ice-cream company hailing from Vermont. Try their coffee coffee buzz buzz buzz to get your caffeine fix or any of the other chunk filled exclusive flavours. It surely won't disappoint.
Bars
**we don't recommend consuming alcohol immediately after surgery**
However you may have an extra evening or your support person may want to get out and explore!
Fortune Favours – One of Wellington's coolest inner-city brew bars. Not only do they have an ever changing selection of fresh beers, they also have a whole range of NZ made gins. Matched with one of their meat and cheese platters, you've got the makings of a great night.
Puffin – If you're lucky enough to find this place it feels like you've walked into an exclusive club,. A sumptuous speak-easy style bar with an extensive wine list focusing on natural, organic and minimal intervention wines. But don't worry if wine isn't your thing there's still plenty to enjoy! Look for the wine bottle on Ghuznee Street.
Southern Cross Garden Bar – Not just a bar The Cross has something for everyone! Whether you're in the mood for a drink in the garden bar, a meal in the dining room, a game of pool or a relaxing spot indoors – they've got you covered. With regular quiz nights, live music and other events the place is always humming.
The Thistle Inn – This one's a little further afield but it's packed full of history. It is New Zealand's oldest surviving tavern operating in the same site, although the area around it has changed significantly since the 1840. Pop in for a pint if you find yourself in the Thorndon Area.
We've got plenty more suggestions on where to eat and drink around Cuba Street so feel free to ask at your appointments! If you'd like to find out more about laser eye surgery, the Wellington Eye Centre, or to find out if you're suitable then contact our friendly team.
---
Questions or comments? Get in touch with us: